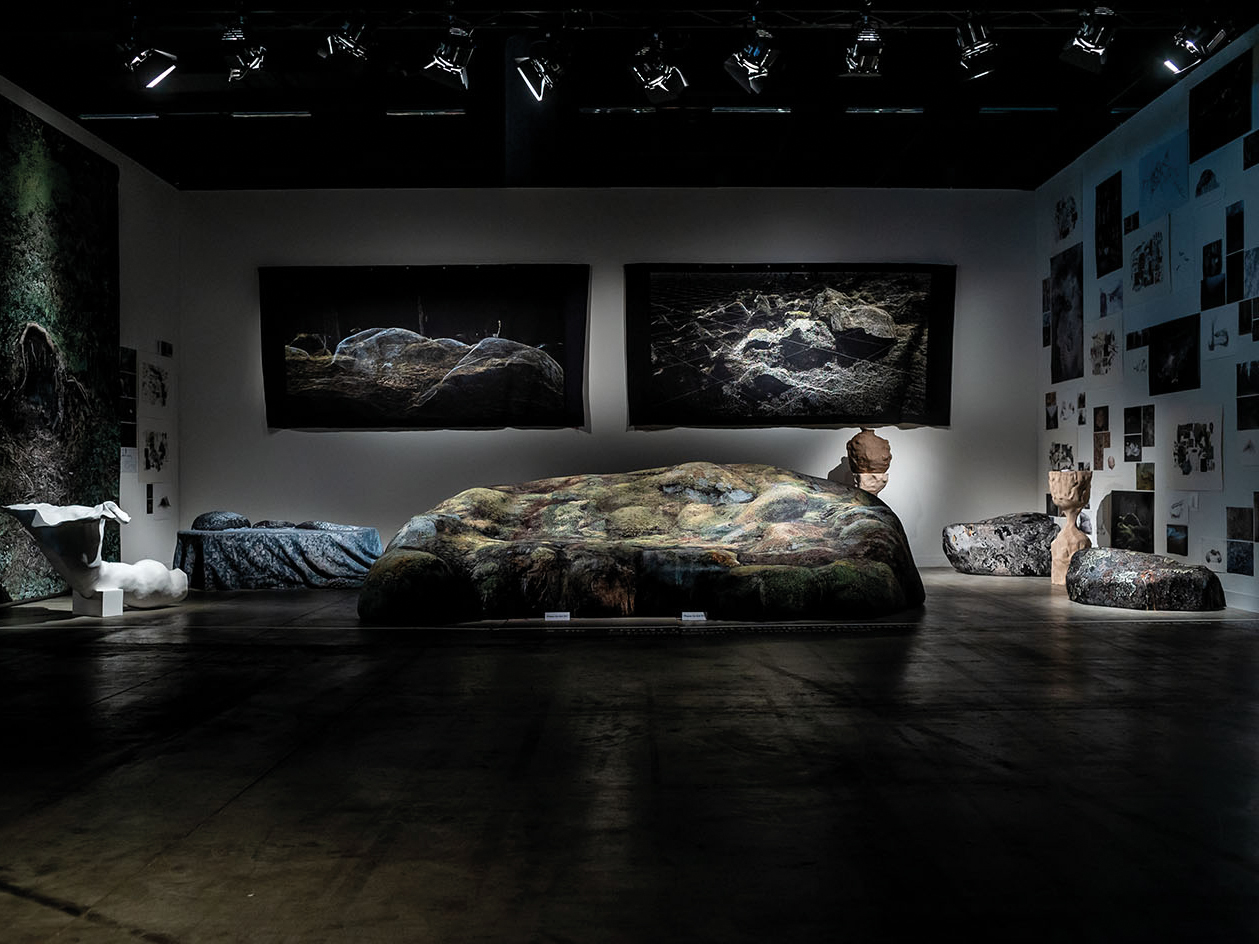 Design Miami/Basel
Design Miami/Basel
Front unveil their Design by Nature project for the public, in a display showcasing the 4-year-long research process that led to the Nature Furniture Collection. A collection of design pieces made in collaboration with More-So that invites the wilderness indoors.
Pictures, sketches, concepts and scans illustrate the journey of this project from its early days of exploring the wilderness and the creativity found within, to the refined ideas and prototypes. 3D imaging is a key component of this project's research process, producing a clear image of normally unexplored locations such as a bear's den or a miniscule mole cricket's burrow, and providing insight into the animal world and the creativity of its inhabitants.
A rocky moss-cloaked mound sits at the centre of the installation. From afar that would be the natural conclusion, but at close quarters the fabric's details reveal its true nature, soft and welcoming, enriched by the embroidery personally applied by the designers, Sofia Lagerkvist and Anna Lindgren. The Nature Furniture Collection along with the wider Design by Nature Project are on display at Art Basel/Miami stand X 06 Halle 1.1 from 21-26 September 2021.
LOCATION
Messeplatz 10
4005

Basel, CH

DATES
21→26.9.2021
Exhibition pictures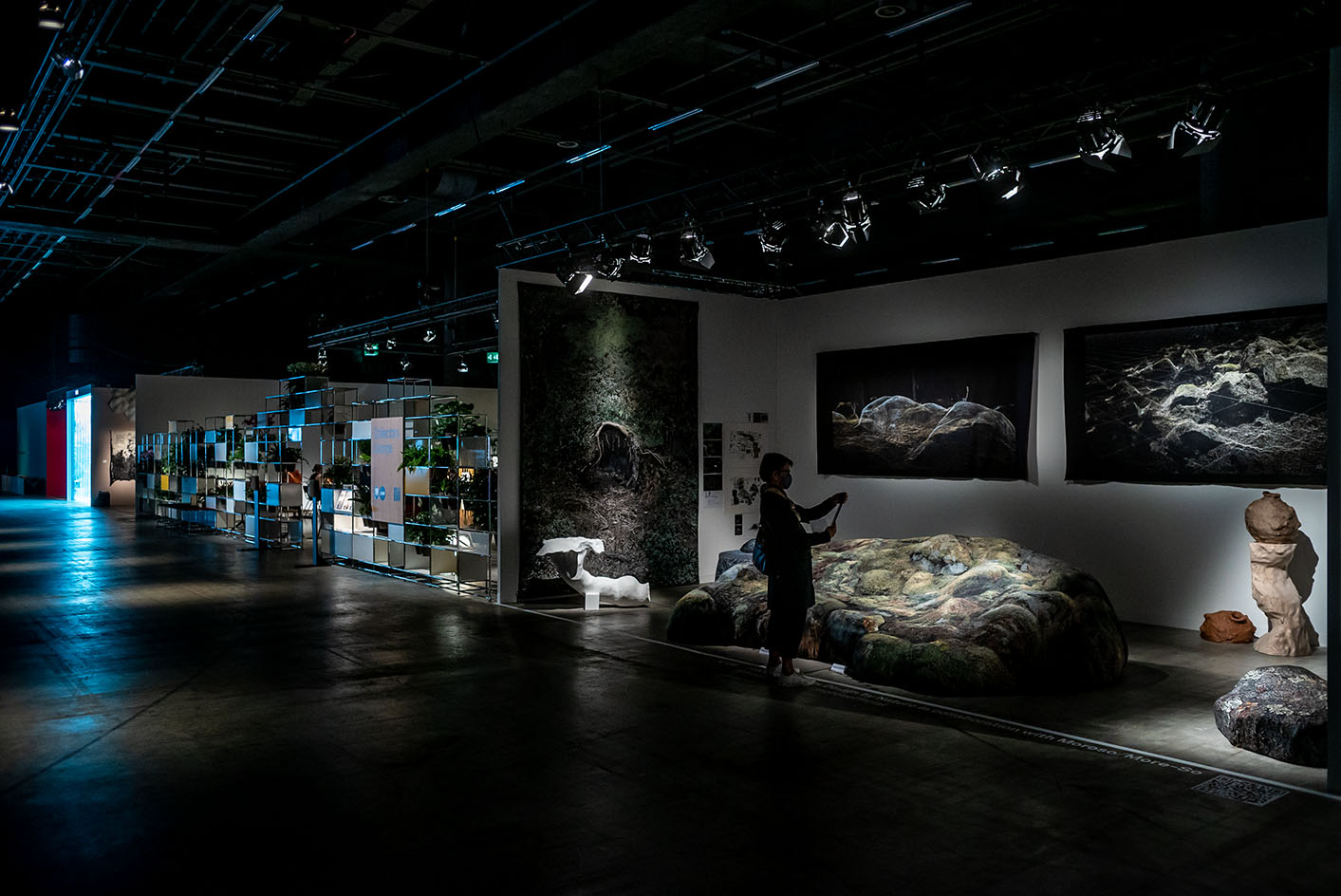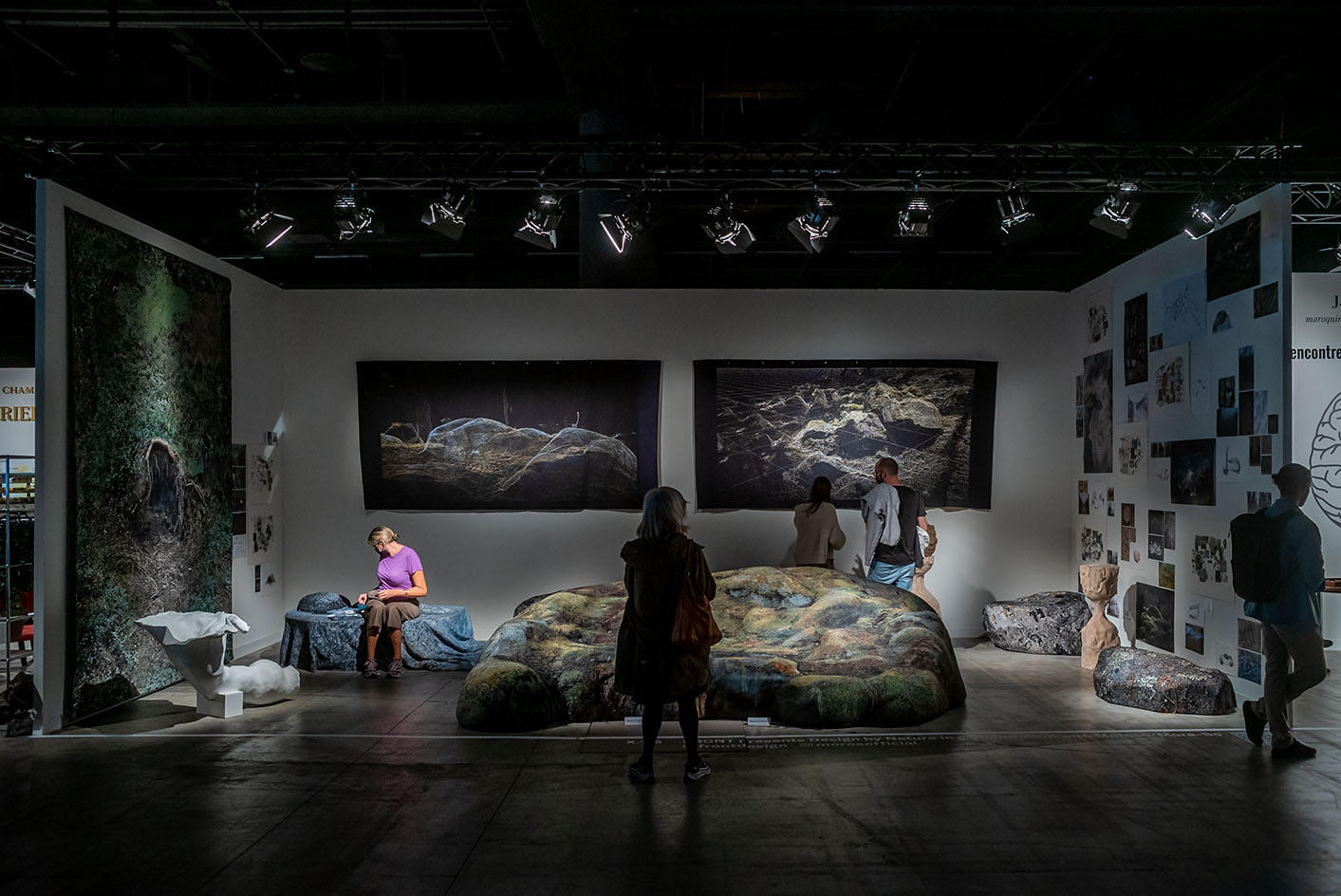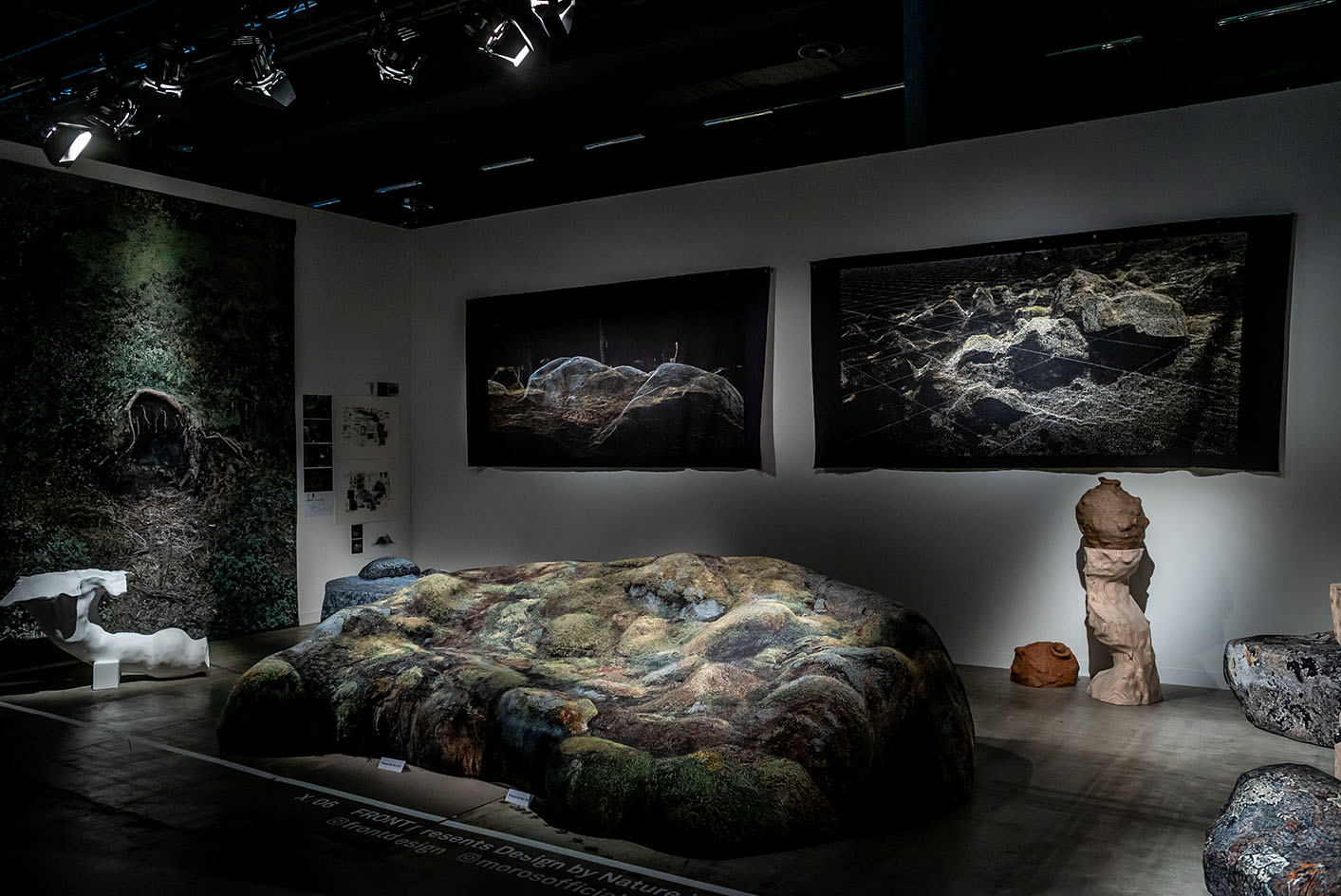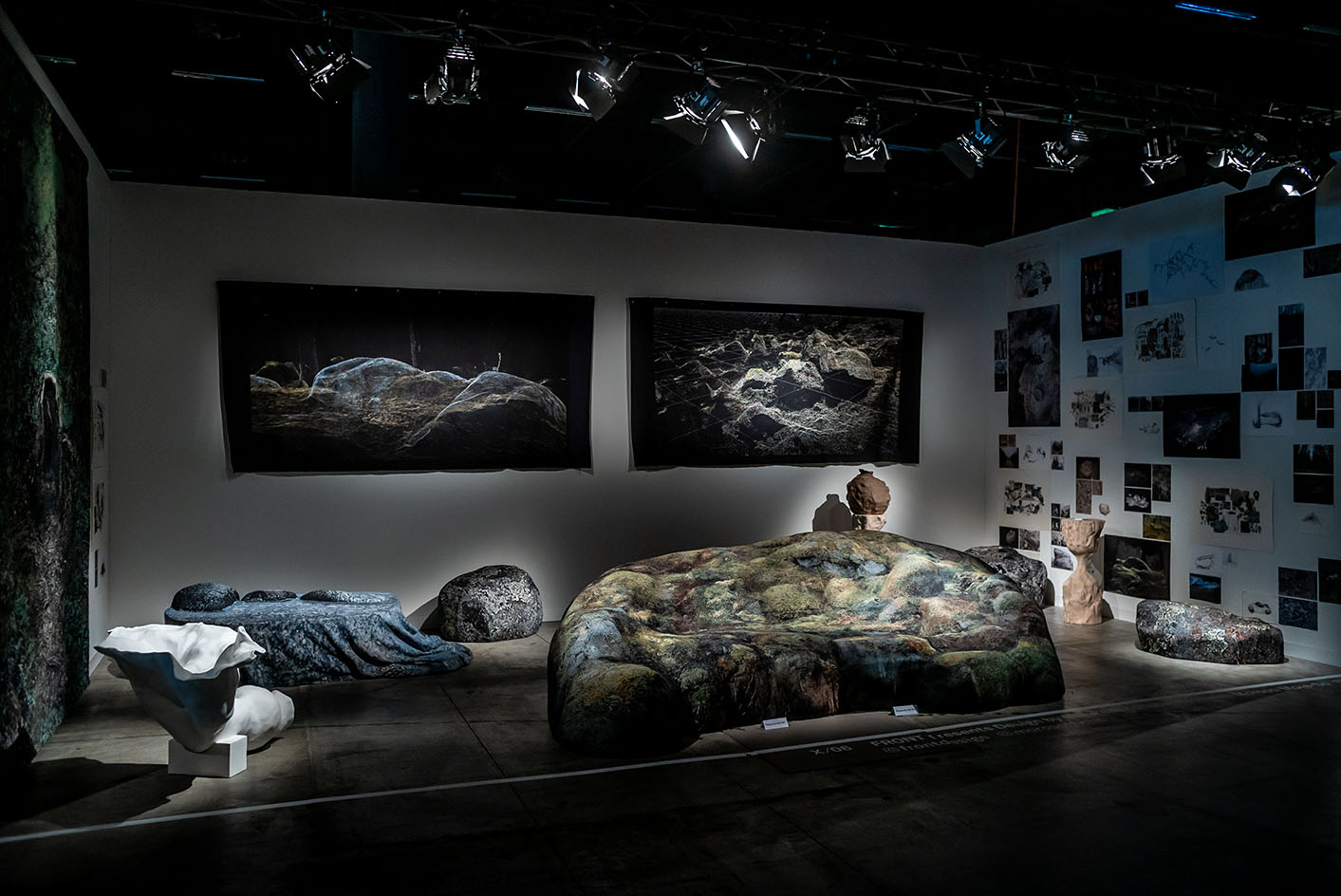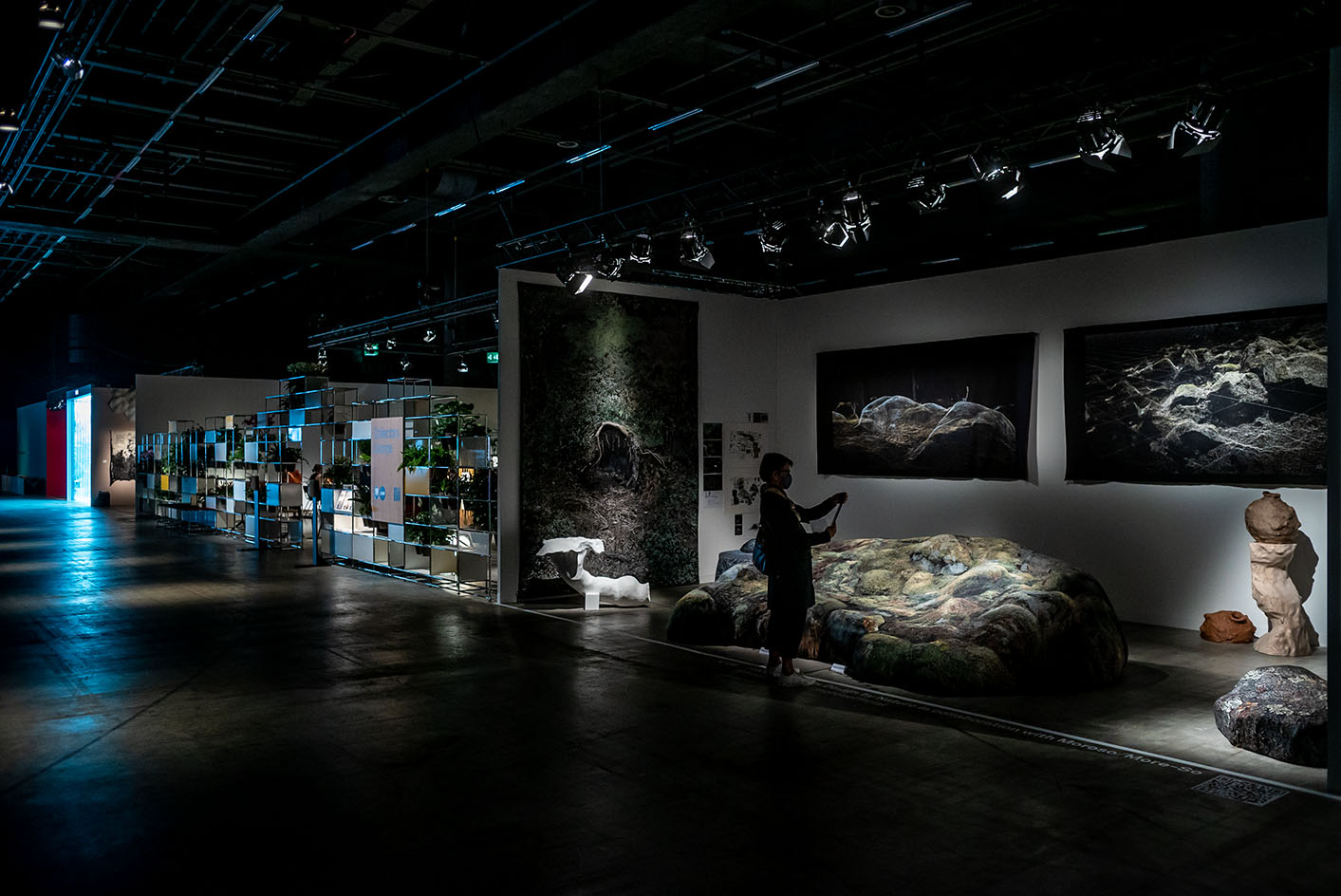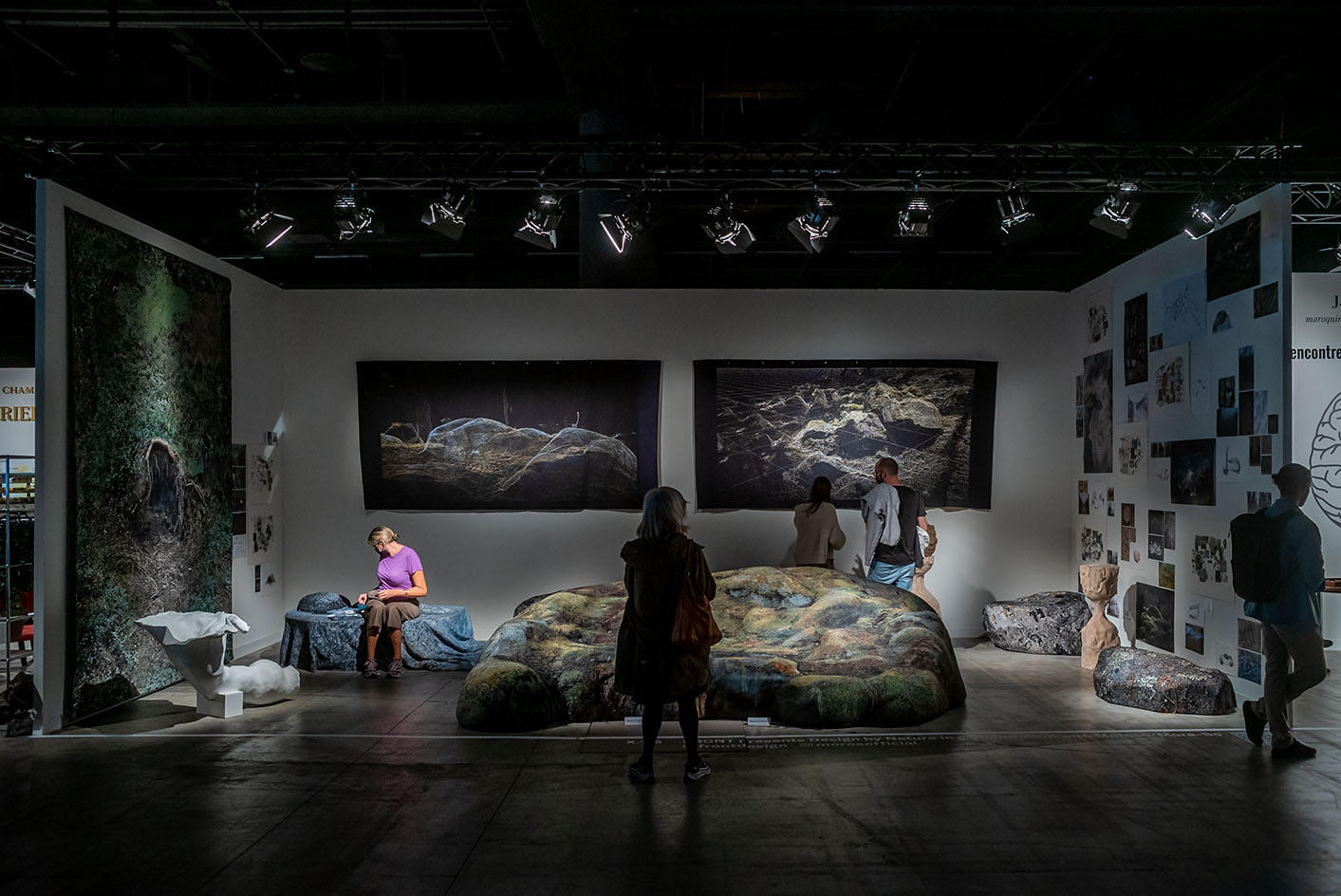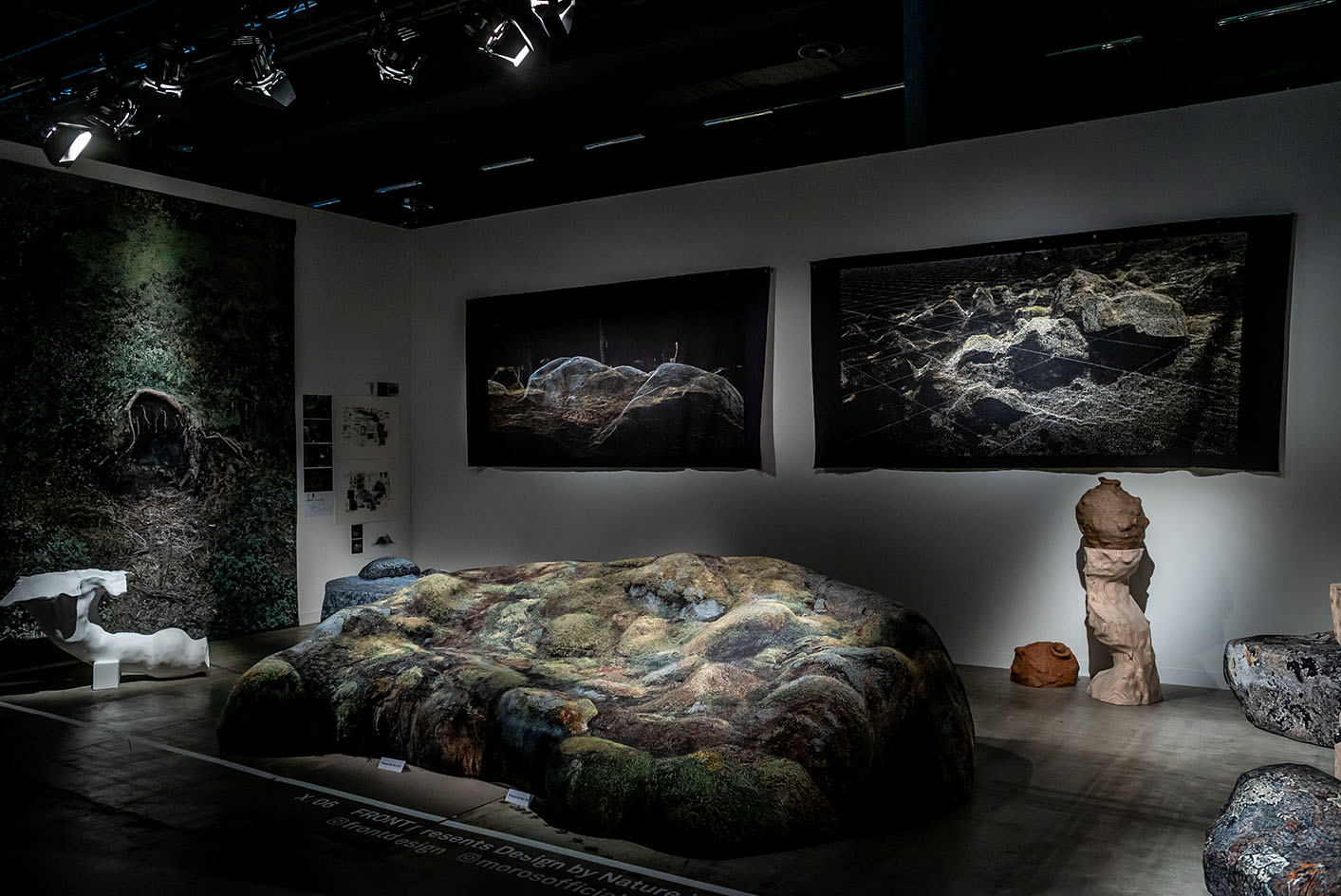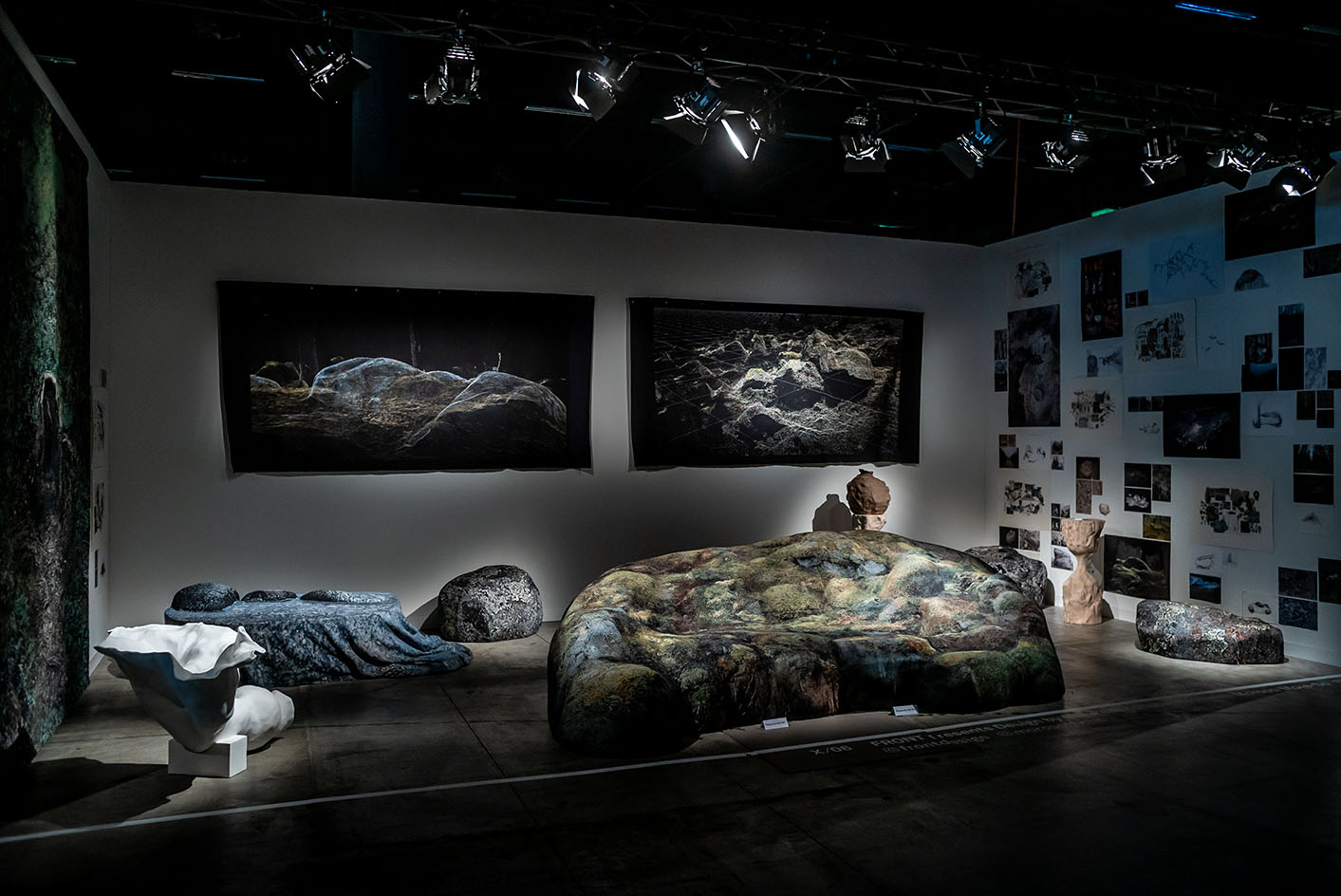 Related story
Design by Nature: Wilderness becomes part of the living space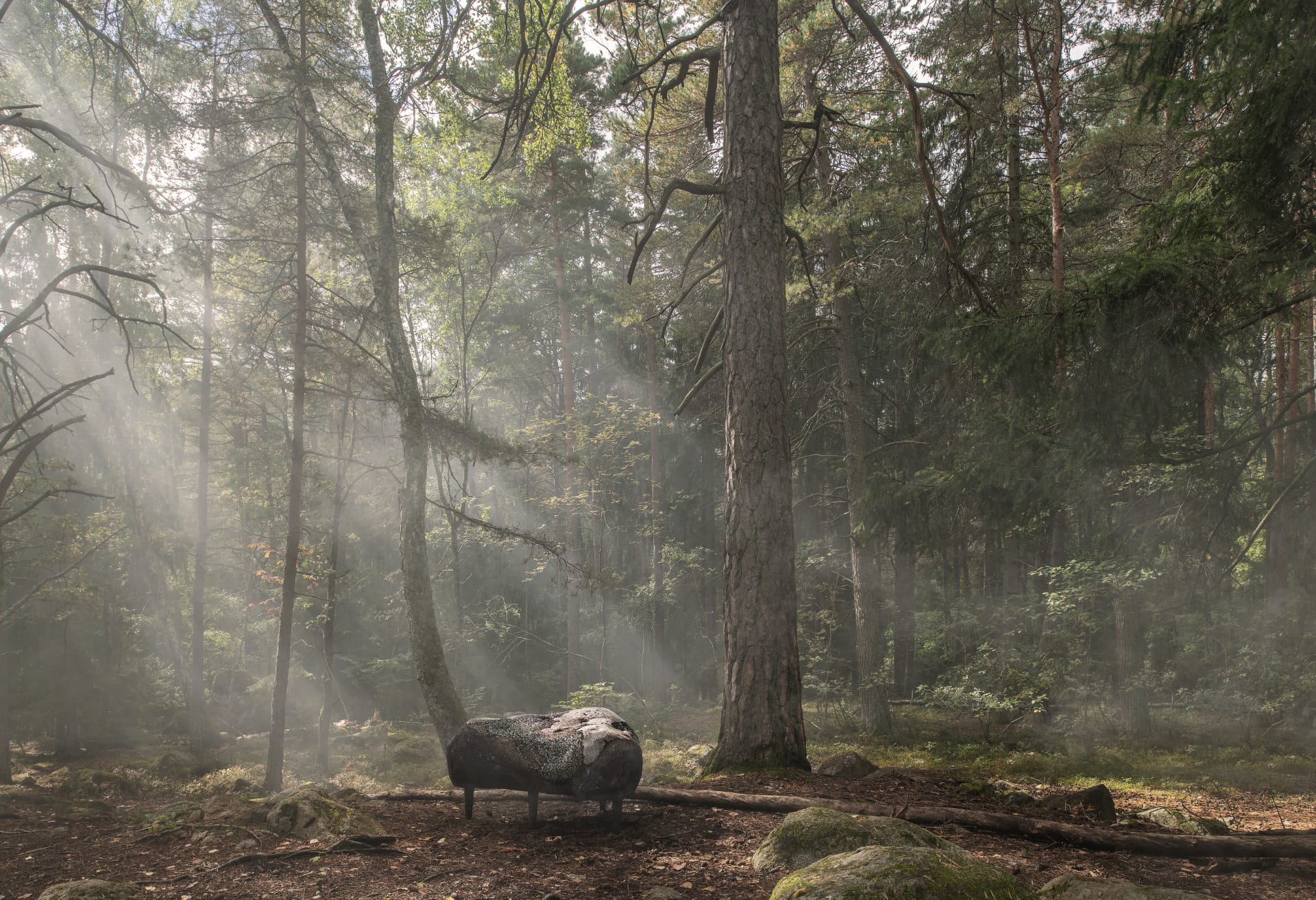 Design Journey |
Front Design invites the wilderness indoors with a collection of design pieces made in collaboration with More-So that mimic portions and elements of the natural world.
The Nature Furniture Collection is part or a wider project, born of years of effort and research by the Swedish design duo Front: Design by Nature. The aim was to explore the forms, structures and textures found in the wild in a project that included furniture, objects and textiles directly informed by natural phenomena.
They set out to investigate the creative force of animals, natural systems, and how natural phenomena, as well as the ingenious creativity found in flora and fauna, could inspire us to find new creative ways of adapting to changes in our environment while also understanding nature's ability to recover if given the chance to do so...