Milano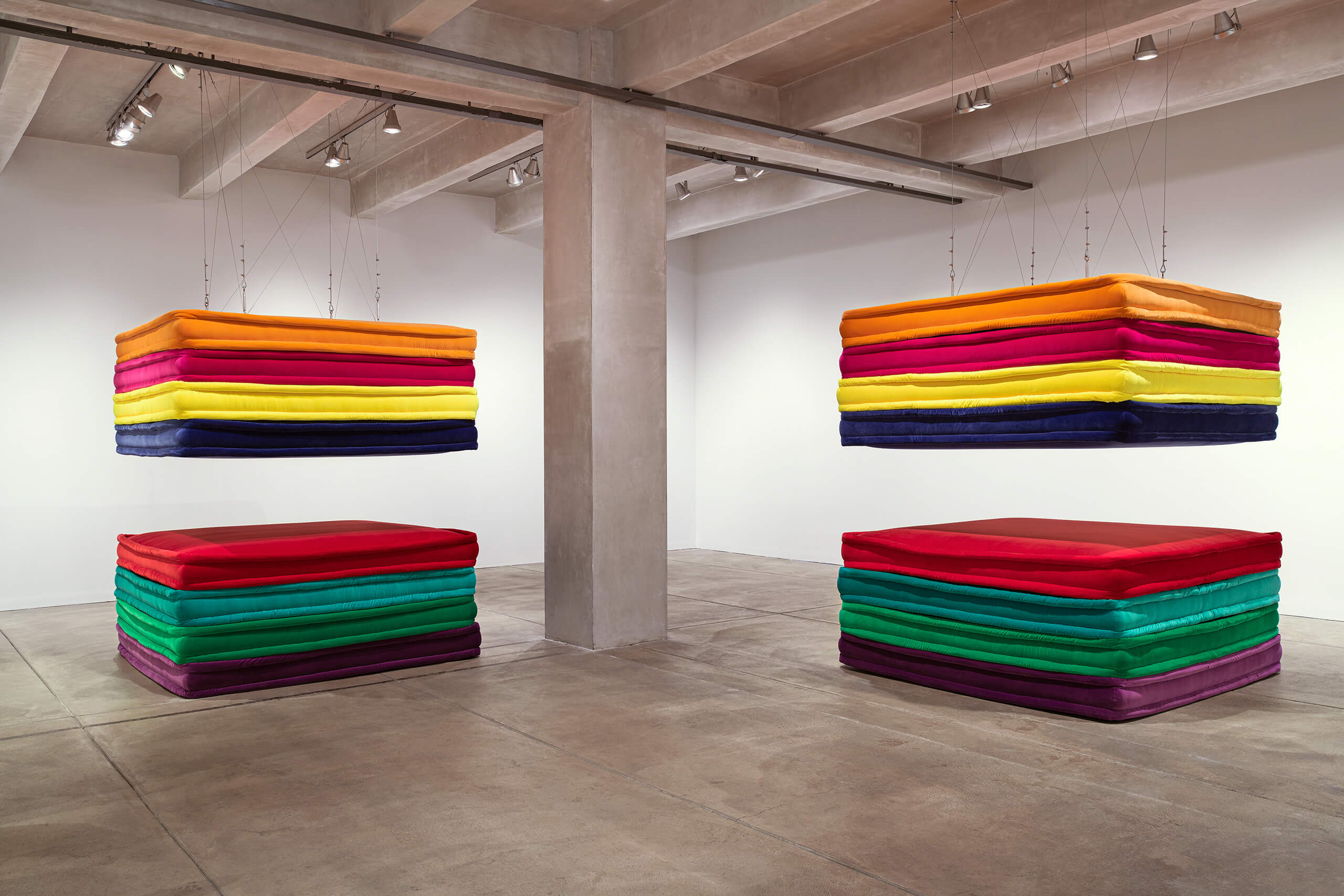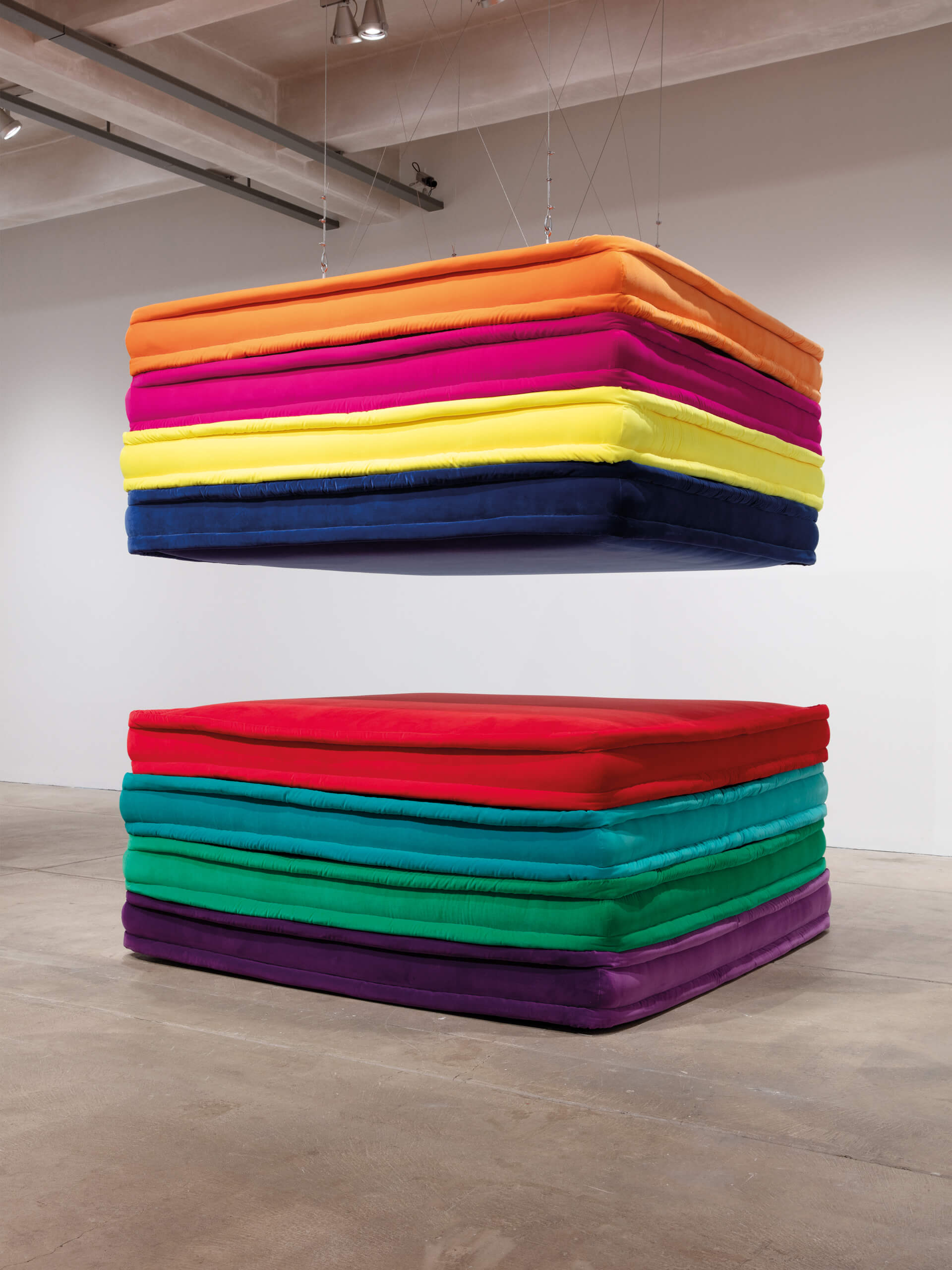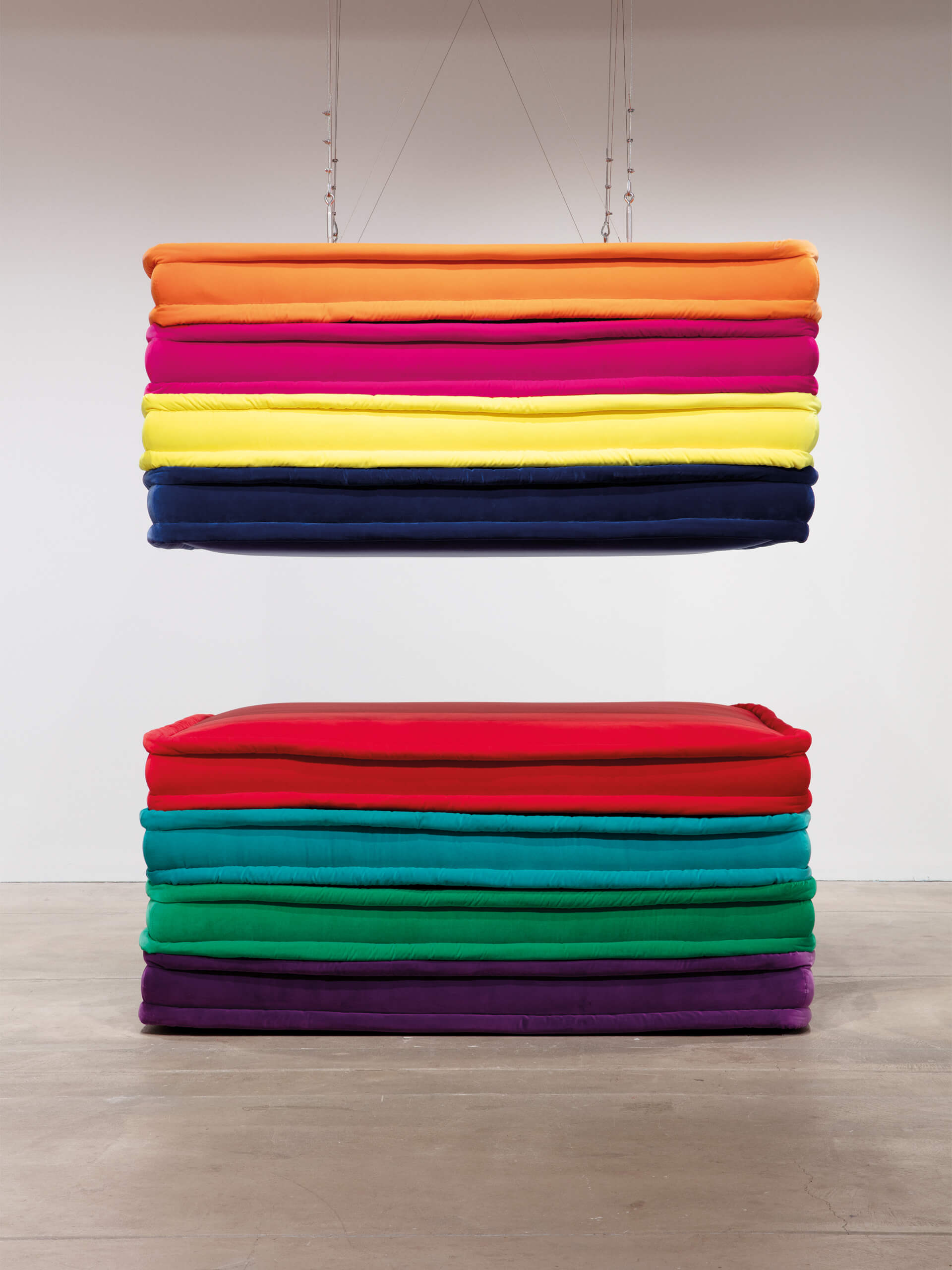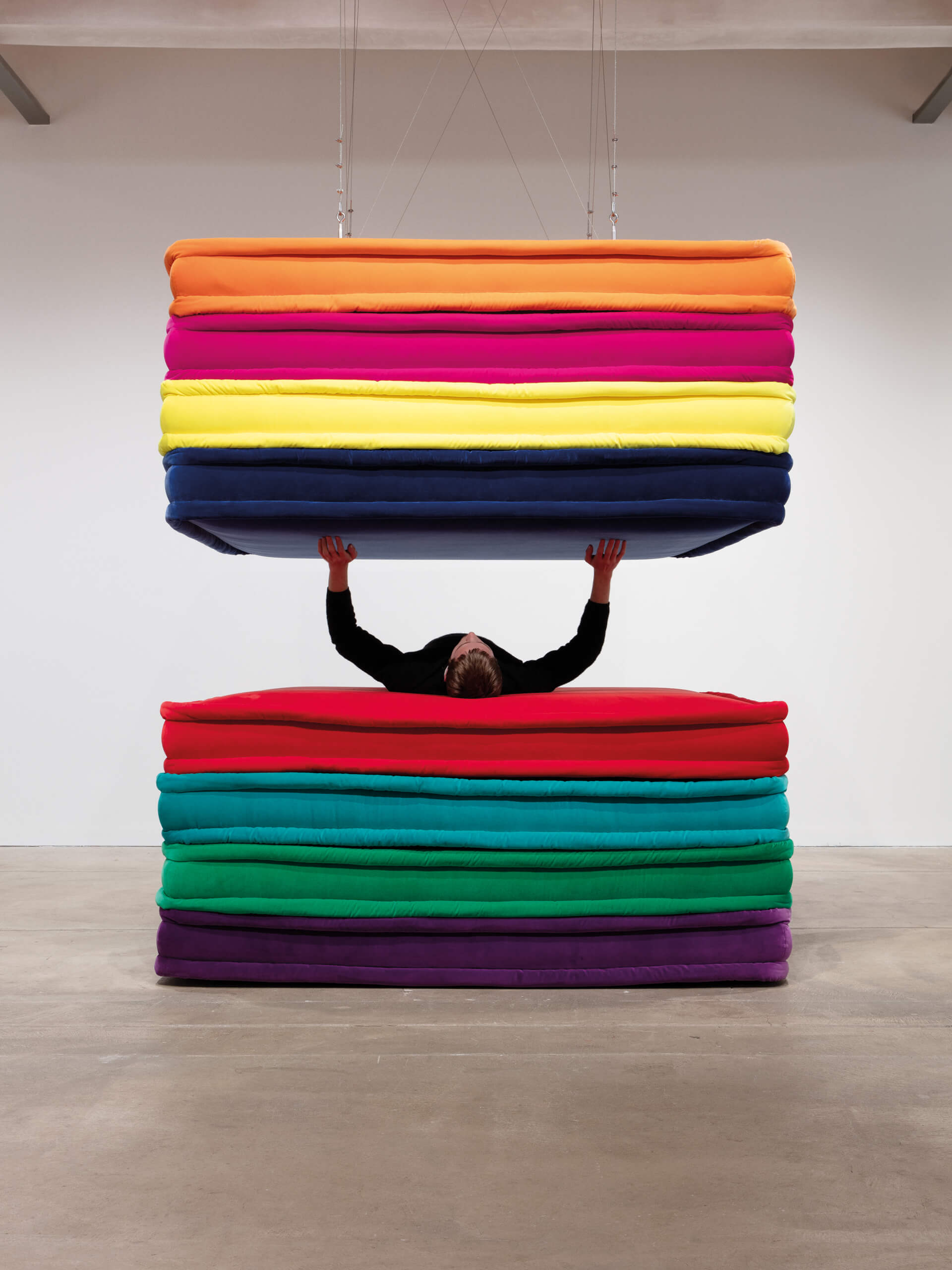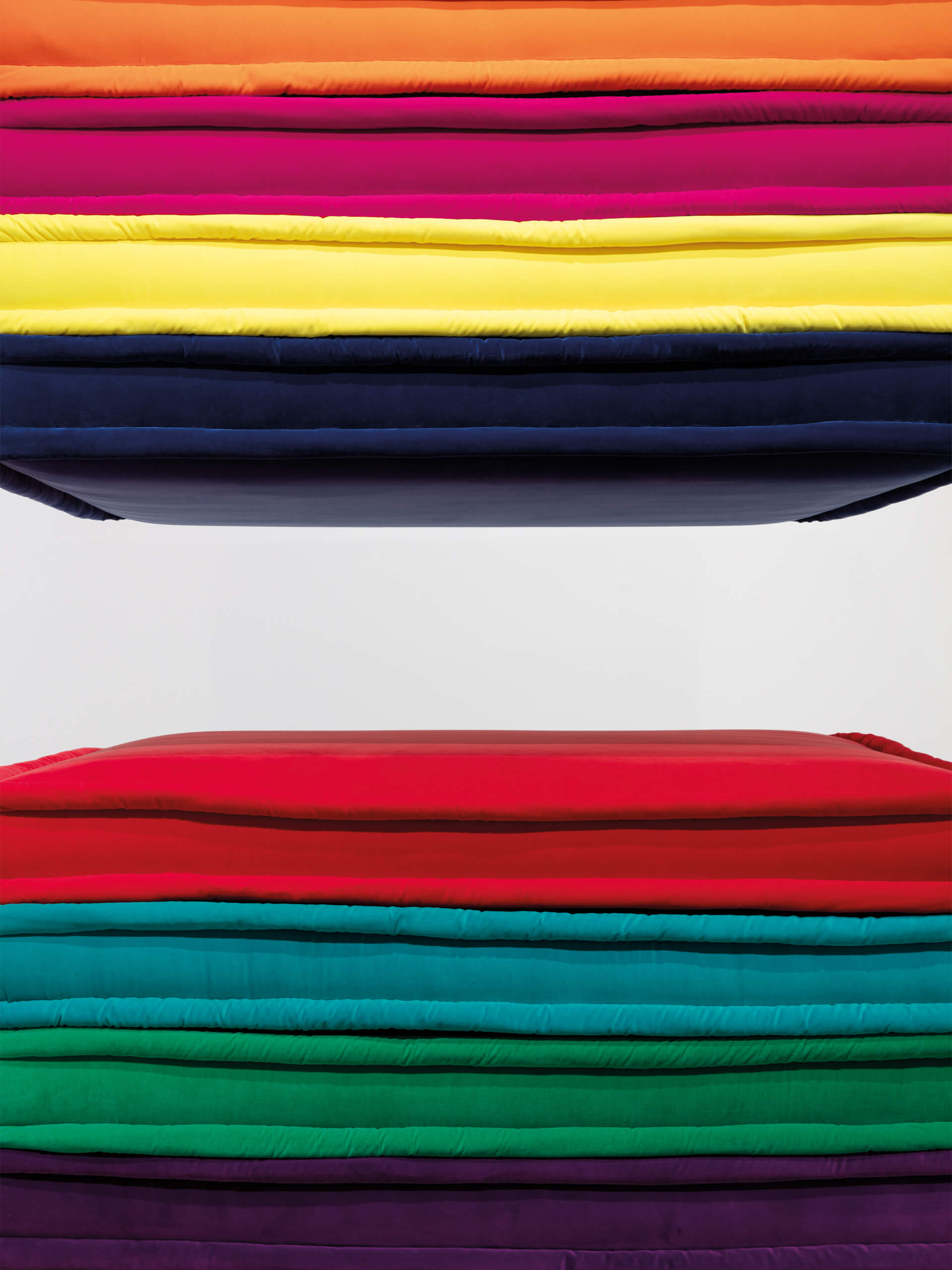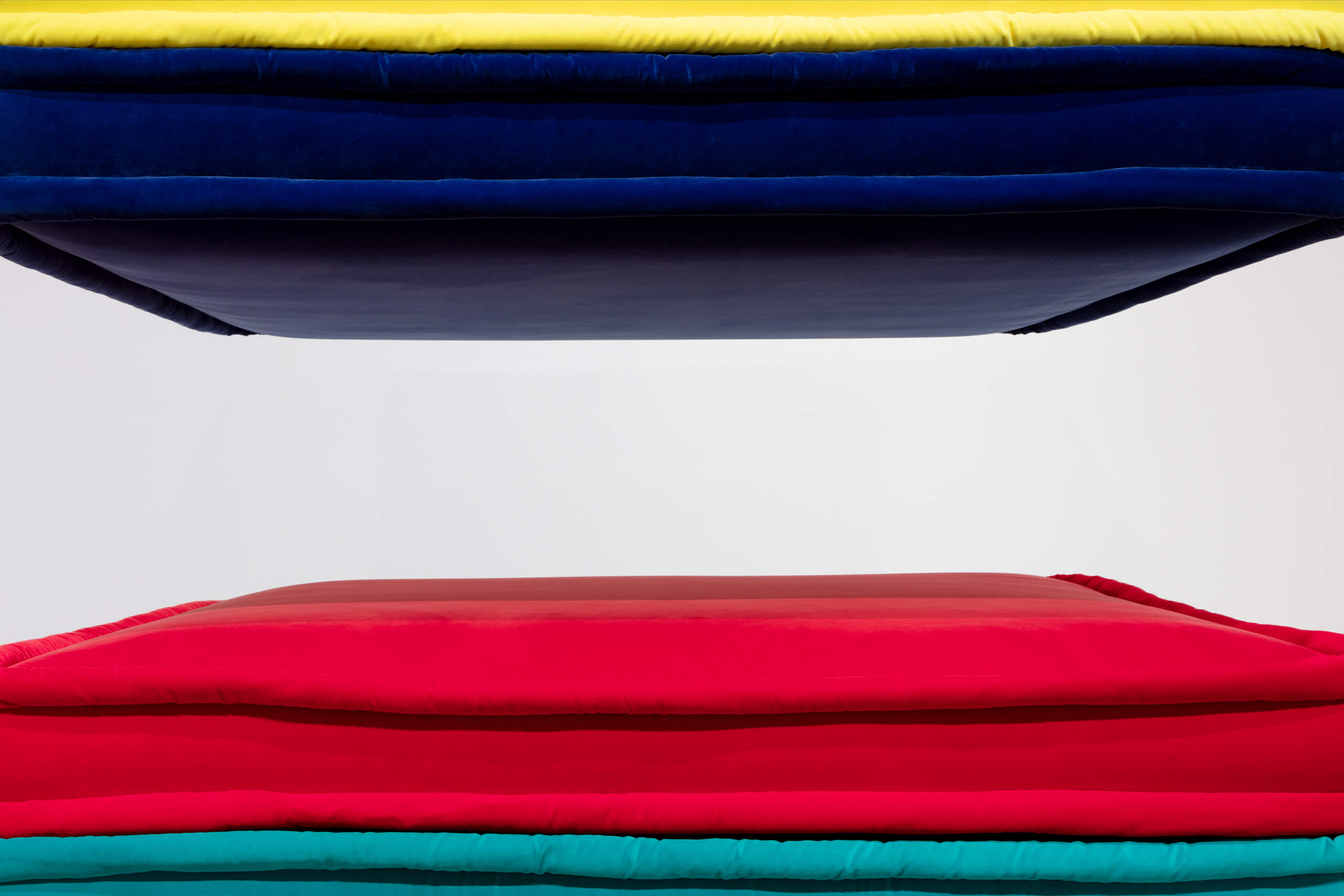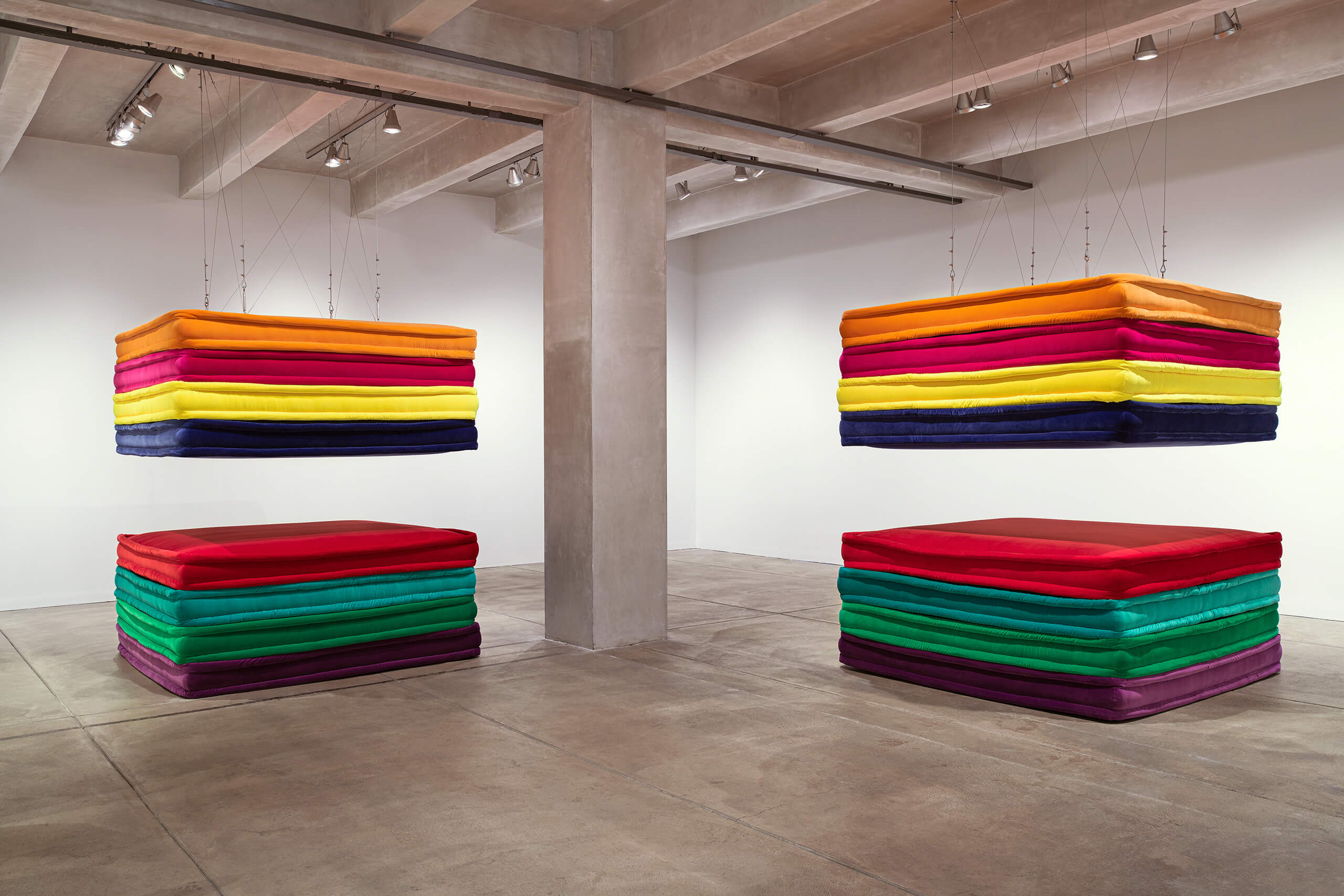 Milano

Paola Pivi, 2022
Milano, a piece created by Paola Pivi in collaboration with More-So, appears as a multi-coloured stack of abundant velvet mattresses, with the upper section suspended in space. A playful and magnetic presence of brightly coloured velvet of captivating silkiness, a surprising shape that allows entry, and majestic proportions. Milano is a work of art that functions as a piece of design, activated, and lived through human experiences happening inside it. The space between two coloured halves, which can be crawled into, is broad, comfortable, soft and smooth, while at the same time being new, odd and narrow. A personal environment surrounded by the primary colours blue and red where we enter a new place. It's an exclusive place imagined by Paola Pivi and designed as a wide-open, empty passageway that we are free to fill or contemplate in our daily home life.

Paola Pivi's Milano was exhibited for the first time in April 2022 in the personal exhibition Paola Pivi: I Want It All, curated by José Carlos Diaz at the Andy Warhol Museum in Pittsburgh, USA. This piece was manufactured by Moroso in Italy, in consultation with the artist and in collaboration with Perrotin New York.

The pictures are for reference only.
Weight

190 kg

Dimensions

L187 W187 H235 cm

Edition size

Edition of 8 + 1 AP
Enquire about Milano by Paola Pivi
Please complete the form and a member of our sales team will contact you with more information.
"*" indicates required fields
Related Story
Paola Pivi: wandering through a career driven by bold decisions
Conversation with |
Paola Pivi: wandering through a career driven by bold decisions
Conversation with |
Patrizia and Paola discover details that link their stories before they ever met while talking about the inspiration behind her work and her origins as an artist.
A chance encounter at the library ignites a fascination for the world of art. Opening the right door at the right time inspires further curiosity and wonder, leading to a professional career as a world-renowned artist.
Paola Pivi's beginnings are characterized by unexpected twists and turns that allowed her to express her talent and passion...
Creator
Paola Pivi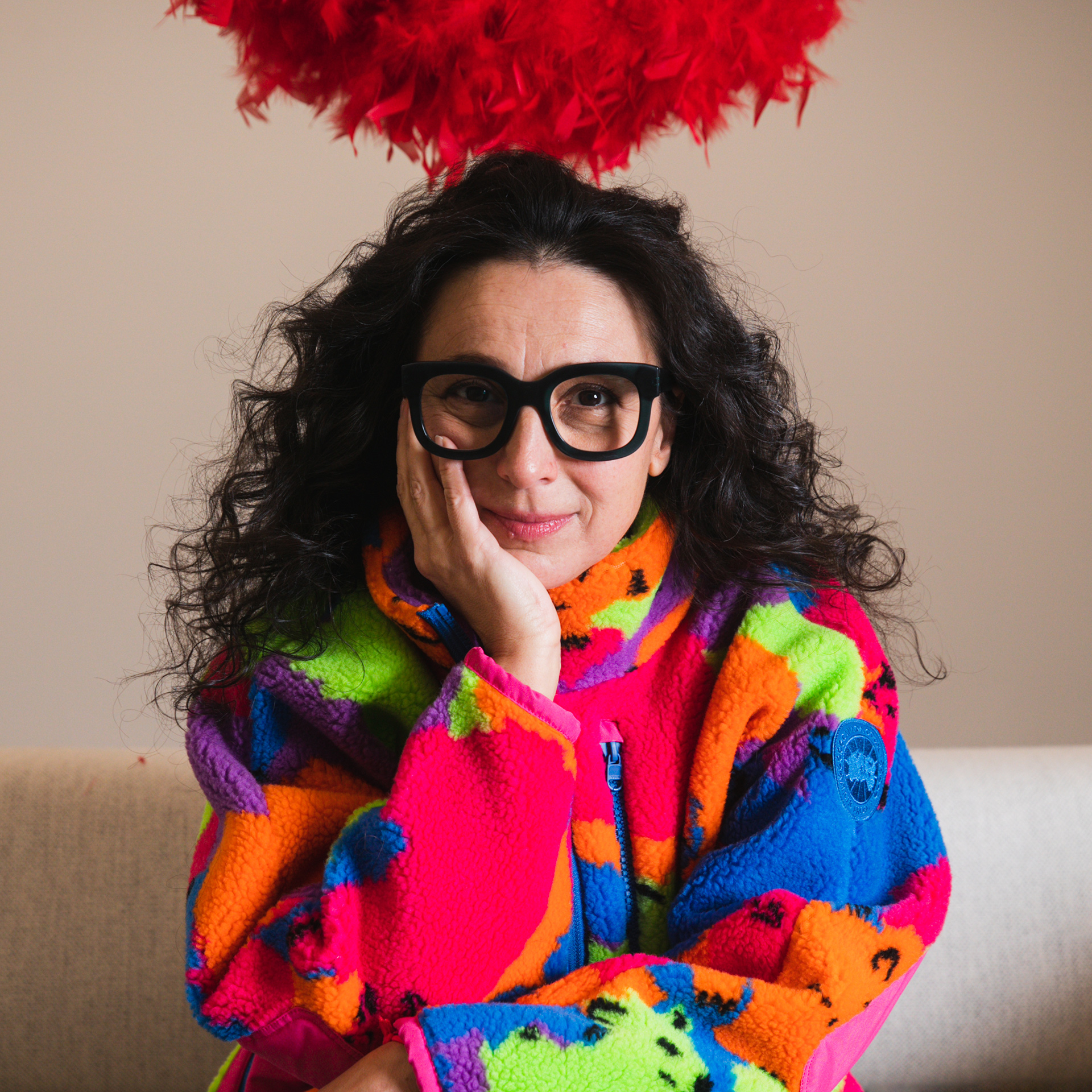 Paola Pivi was born in Milan in 1971. She lives and works in Anchorage, Alaska. One of the leading artists of the contemporary international scene, she blends the familiar and the alien in her work, often using widely recognised objects modified in scale, material or colour, and stimulating people to see things differently...
Past Exhibition
Paola Pivi: I Want It All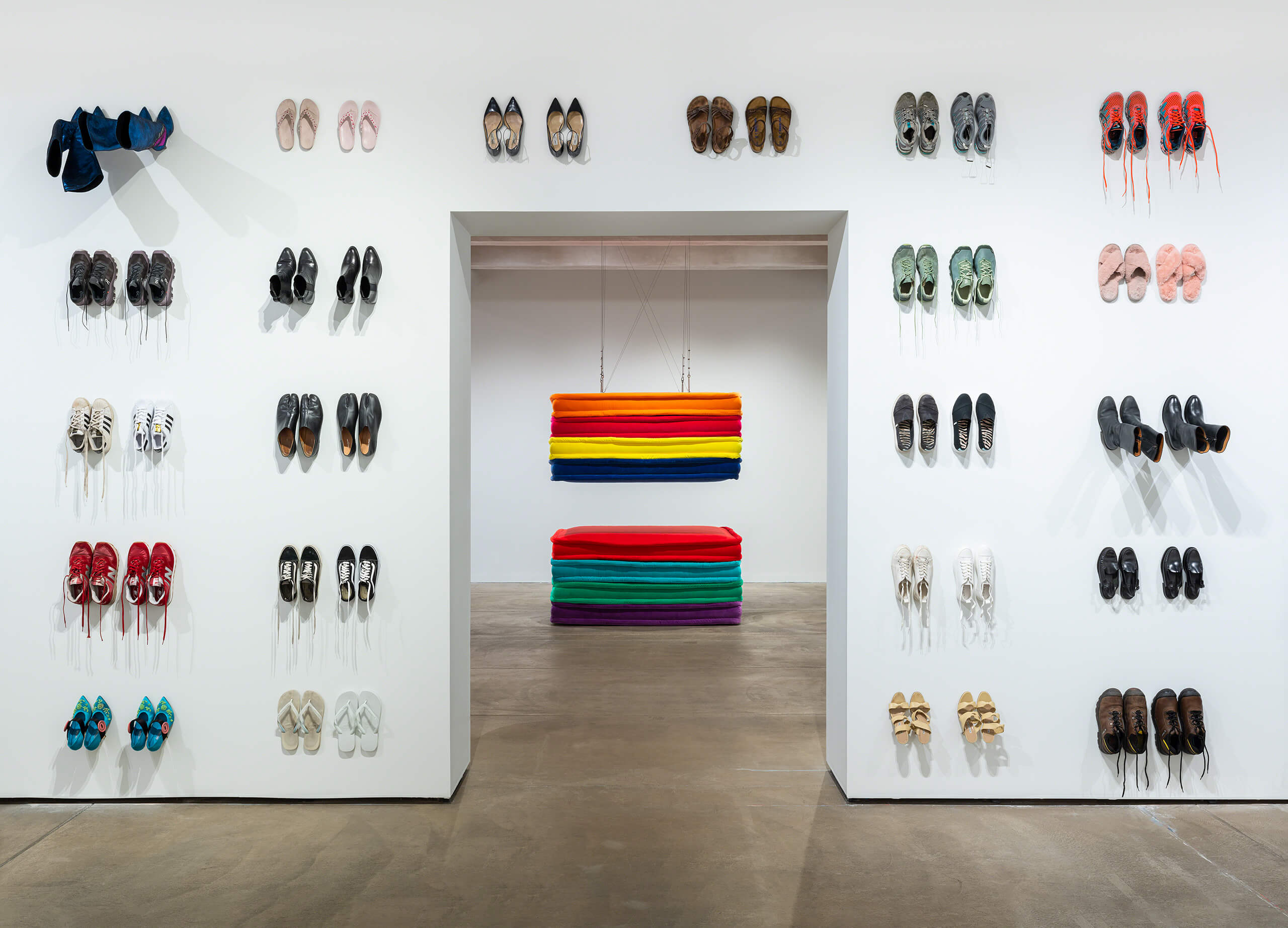 The Andy Warhol Museum
Unusual and unexpected situations arise when nature and its laws are played with. Being confronted with the bizarre and the curious, wondering whether it really is possible for such a thing to happen, is the norm when engaging with one of Paola Pivi's works, from her installations to her photography.
LOCATION
117 Sandusky Street
15212
Pittsburgh, PA
DATES
22.4→ 15.8.2022